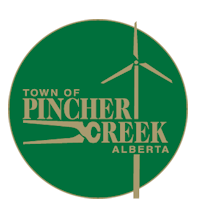 Check out the schedule here.
MCC Skating Arena
Pincher Creek Skating Arena information on Summer Nerf Wars, Pickleball and more!

Click HERE for more information
AUG
21

8:00 AM
M.D.S.A Meeting
AUG
22

1:30 PM
Pop Up Play Ground
AUG
23

1:30 PM
EMS Meeting
Fire Update MD of Pincher Creek
August 2, 2018
There are currently no active forest fires in the Town of Pincher Creek, please refer to MD of Pincher Creek for information.
Recreation Facilities
Multi-Purpose Facility (Pool), Memorial Community Centre Arena, Municipal Library, Community Hall, Curling Rink, Recreation Centre (Hyde St)
Home
Housing, Property Taxes, Utilities
Operational Services
Garbage Pick-Up, Landfill, Parking, Recycling, Streets
Attractions & Lifestyle
Pioneer Place/Kootenai Brown Village, Lebel Mansion/Allied Arts Council, Windy Hollow Players, Pincher Creek at Heritage Acres
Town Council
Town Council, Boards and Committees, Minutes and Agenda Packages, Bylaws and Policies, Departments and Services, Citizen Requests
Copyright © 2018 Town of Pincher Creek.