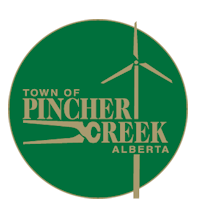 Free swimming through to December 31, 2017! Check out the schedule here.
NOV
19

12:00 PM
Holiday Craft Fair (Twin Butte)
NOV
20

6:30 AM
FCSS Board Meeting
NOV
22

2:00 PM
Communities in Bloom Committee Meeting
Contact Update
December 31, 2017
The Town of Pincher Creek is requesting property owners update their contact information with us.
Christmas Markets
December 1, 2017
Christmas is coming and there are lots of additional ways to shop local this Christmas seasoN!
Recreation Facilities
Multi-Purpose Facility (Pool), Memorial Community Centre Arena, Municipal Library, Community Hall, Curling Rink, Recreation Centre (Hyde St)
Home
Housing, Property Taxes, Utilities
Operational Services
Garbage Pick-Up, Landfill, Parking, Recycling, Streets
Attractions & Lifestyle
Pioneer Place/Kootenai Brown Village, Lebel Mansion/Allied Arts Council, Windy Hollow Players, Pincher Creek at Heritage Acres
Town Council
Town Council, Boards and Committees, Council Minutes, Bylaws and Policies, Departments and Services, Citizen Requests
Copyright © 2017 Town of Pincher Creek.