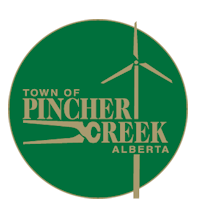 The next scheduled Municipal Election for the Town of Pincher Creek will be October 16, 2017. For more information on this election click here.
OCT
23

7:00 PM
Council Meeting
OCT
23

6:00 PM
Swearing in Ceremony
OCT
26

1:00 PM
Immunization Clinic
Election Recount Letter
October 18, 2017
The returning officer for the Town of Pincher Creek received a request for an official recount of electoral event on October 16, 2017 as per section 98 of the Local Authorities Election Act.
Recreation Facilities
Multi-Purpose Facility (Pool), Memorial Community Centre Arena, Municipal Library, Community Hall, Curling Rink, Recreation Centre (Hyde St)
Home
Housing, Property Taxes, Utilities
Operational Services
Garbage Pick-Up, Landfill, Parking, Recycling, Streets
Attractions & Lifestyle
Pioneer Place/Kootenai Brown Village, Lebel Mansion/Allied Arts Council, Windy Hollow Players, Pincher Creek at Heritage Acres
Town Council
Town Council, Boards and Committees, Council Minutes, Bylaws and Policies, Departments and Services, Citizen Requests
Copyright © 2017 Town of Pincher Creek.