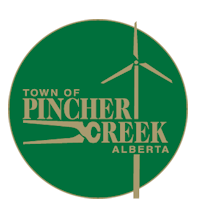 Check out the schedule here.
NOV
19

12:30 PM
Capital Budget Meeting
NOV
20

6:30 PM
Recreation Advisory Committee Meeting
NOV
20

8:30 AM
Capital Budget Meeting
Lead levels in drinking water
December 12, 2019
Lead levels in Canada's drinking water have been in the news recently. The Town of Pincher Creek would like residents to know the following:
Tumbleweed Ave Pathway Project Update
November 14, 2019
In July 2019, Council for the Town of Pincher Creek gave approval for the construction of a pathway along Tumbleweed Avenue (west of Ranchland Mall) to provide better connection between the new Thistle Crescent sidewalk and the existing pathway south of Ranchland Mall.
Recreation Facilities
Multi-Purpose Facility (Pool), Memorial Community Centre Arena, Municipal Library, Community Hall, Curling Rink, Recreation Centre (Hyde St)
Home
Housing, Property Taxes, Utilities
Operational Services
Garbage Pick-Up, Landfill, Parking, Recycling, Streets
Attractions & Lifestyle
Pioneer Place/Kootenai Brown Village, Lebel Mansion/Allied Arts Council, Windy Hollow Players, Pincher Creek at Heritage Acres
Town Council
Town Council, Boards and Committees, Minutes and Agenda Packages, Bylaws and Policies, Departments and Services, Citizen Requests
Copyright © 2019 Town of Pincher Creek.