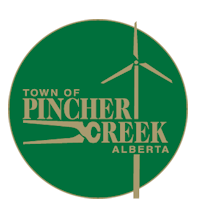 Business owners in Pincher Creek enjoy the ideal combination of a high quality of life and a low cost of living.
The Town of Pincher Creek is proud to provide a wide variety of facilities and programs to enhance active living and the well being of our community.
OCT
29

7:00 PM
Multi Cultural Pot Luck
OCT
31

7:00 PM
Trunk or Treat
Be Bear Smart in Pincher Creek
September 19, 2016
There have been a few bear sigtings this fall in Pincher, please do your part to help remove wildlife attractants.
Recreation Facilities
Multi-Purpose Facility (Pool), Memorial Community Centre Arena, Municipal Library, Community Hall, Curling Rink, Recreation Centre (Hyde St)
Home
Housing, Property Taxes, Utilities
Operational Services
Garbage Pick-Up, Landfill, Parking, Recycling, Streets
Attractions & Lifestyle
Pioneer Place/Kootenai Brown Village, Lebel Mansion/Allied Arts Council, Windy Hollow Players, Pincher Creek at Heritage Acres
Town Council
Town Council, Boards and Committees, Council Minutes, Bylaws and Policies, Departments and Services, Citizen Requests
Copyright © 2016 Town of Pincher Creek.