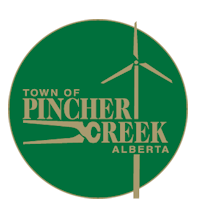 Check out the schedule here.
SEP
26

7:00 PM
Women In Business
SEP
27

7:00 PM
Alberta Culture Days
SEP
28

7:00 PM
Alberta Culture Days
FCSS Funding
September 20, 2019
Programs funded by FCSS provide preventive services to all age groups and people from all walks of life, such as family counselling for persons in distress, care for isolated seniors, and support for children and youth.
Recreation Facilities
Multi-Purpose Facility (Pool), Memorial Community Centre Arena, Municipal Library, Community Hall, Curling Rink, Recreation Centre (Hyde St)
Home
Housing, Property Taxes, Utilities
Operational Services
Garbage Pick-Up, Landfill, Parking, Recycling, Streets
Attractions & Lifestyle
Pioneer Place/Kootenai Brown Village, Lebel Mansion/Allied Arts Council, Windy Hollow Players, Pincher Creek at Heritage Acres
Town Council
Town Council, Boards and Committees, Minutes and Agenda Packages, Bylaws and Policies, Departments and Services, Citizen Requests
Copyright © 2019 Town of Pincher Creek.