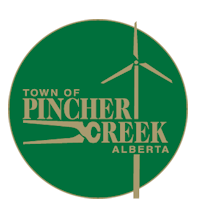 Check out the schedule here.
MCC Skating Arena
Pincher Creek Skating Arena information and schedule
Click HERE for more information
MAY
28

6:00 PM
Council Meeting
MAY
30

7:00 PM
Day on the Creek
JUN
02

7:00 PM
Wildrose Rough Runner Event
Sealed Bid Auction
May 9, 2018
Sealed bids for the items listed on the Town of Pincher Creek bid form will be accepted at the Town of Pincher Creek main office (962 St John Ave.) between May 9- 23, 2018. All bids will be opened privately at 4:00pm May 28, 2018.
Recreation Facilities
Multi-Purpose Facility (Pool), Memorial Community Centre Arena, Municipal Library, Community Hall, Curling Rink, Recreation Centre (Hyde St)
Home
Housing, Property Taxes, Utilities
Operational Services
Garbage Pick-Up, Landfill, Parking, Recycling, Streets
Attractions & Lifestyle
Pioneer Place/Kootenai Brown Village, Lebel Mansion/Allied Arts Council, Windy Hollow Players, Pincher Creek at Heritage Acres
Town Council
Town Council, Boards and Committees, Minutes and Agenda Packages, Bylaws and Policies, Departments and Services, Citizen Requests
Copyright © 2018 Town of Pincher Creek.