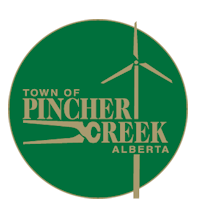 Celebrate Canada's 150th Birthday with a splash! The Town of Pincher Creek is offering FREE* Swimming all year! Find out more information by clicking here. View the pool schedule here.
The Town of Pincher Creek is proud to provide a wide variety of facilities and programs that includes indoor winter skating, swimming & more!
MAY
24

9:00 AM
Day On The Creek
MAY
24

6:00 PM
Rec Advisory Committee Meeting
MAY
27

7:00 PM
Hike
Busing Survey
May 17, 2017
We are encouraging families to complete the below busing survey.
Emergency Preparedness Week
May 8, 2017
By taking an active role in your community, you are helping to build a culture of preparedness in Canada. While governments at all levels are working hard to keep Canada safe, everyone has a role to play in being prepared for an emergency.
Recreation Facilities
Multi-Purpose Facility (Pool), Memorial Community Centre Arena, Municipal Library, Community Hall, Curling Rink, Recreation Centre (Hyde St)
Home
Housing, Property Taxes, Utilities
Operational Services
Garbage Pick-Up, Landfill, Parking, Recycling, Streets
Attractions & Lifestyle
Pioneer Place/Kootenai Brown Village, Lebel Mansion/Allied Arts Council, Windy Hollow Players, Pincher Creek at Heritage Acres
Town Council
Town Council, Boards and Committees, Council Minutes, Bylaws and Policies, Departments and Services, Citizen Requests
Copyright © 2017 Town of Pincher Creek.